We aim to build a better future for workers and actualize a vibrant society
—Meeting the challenges of essential industries caused by labor shortage—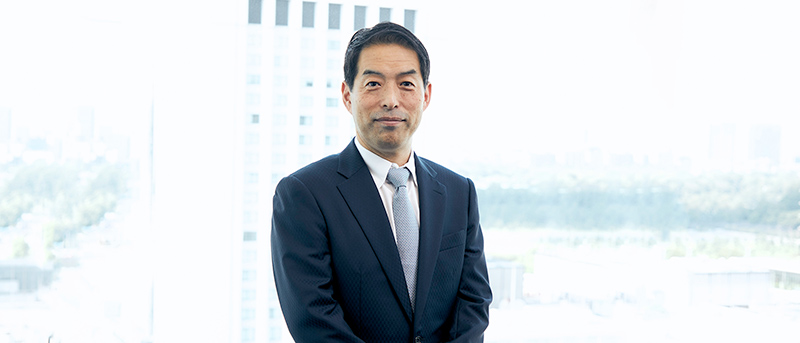 The Company Slogan of the TRYT Group is to "tranfrorm the future of society by changing one person's tomorrow". Under this Company Slogan, we are expanding its nationwide recruitment and temporary staffing business in specialized areas of expertise to help solve the issues faced by the essential industries, such as the shortage of human resources and improvement of labor productivity in the field of medical welfare and construction work. In Japan, the working age population is declining due to the falling birthrate and aging population, and the number of workers, especially in the medical welfare industry, is expected to increase to 9.40 million in 2025 and 10.70 million in 2040*¹. In addition, the Ministry of Health, Labour and Welfare forecasts that approximately 2.9 million elderly caregivers will be needed in 2040, which is estimated that there will be a shortage of approximately 700 thousand caregivers in comparison to 2019. Furthermore, as women continue to move into the workforce, the demand for human resources in the nursing and childcare fields is also increasing every year; making the acquisition of the talent with the specialized skill and improvement of productivity in the medical welfare fields is a major challenge for our society.
Under these circumstances, to meet the needs of both job seekers and corporations in the medical welfare and construction industries, our group's career advisors who are highly knowledgeable in these fields are promoting our businesses every day. We currently have offices in 28 prefectures throughout Japan, and the retention rate of personnel hired through our referrals exceeds the industry average because of our face-to-face, attentive service. In addition to this, we are also focusing on talent development with the foresight for future; the promotion of DX to improve productivity in the medical welfare field, and the creation of new businesses through technologies such as robotization and automation.
We will continue to accelerate our business development with new solutions, such as the promotion of DX as we focus on recruiting and temporary staffing services, and will do our utmost to support as many people as possible for them to take pride in their work and realize the vibrant society that lies ahead.
We appreciate your continued understanding and support of our group's business and activities.
President and Representative Director
CEO, TRYT Group
Hidetaka Sasai
*1

Elderly population refer to the population aged 65 and over. For the elderly population in 2019, refer to "Population Estimates (Nationwide: Population by age (each age group), sex, and prefecture: Population by age (5 age groups), sex-" (2019(2021)), Statistics Bureau, Ministry of Internal Affairs and Communications. Elderly population and the % of the elderly in the total population in 2040 are estimated from "Population in Japan" by the Ministry of Health, Labour and Welfare, "Population Census" by the Ministry of Internal Affairs and Communications, and "Population Projections for Japan (2017 Estimates)" (births middle (death middle)) by the National Institute of Population and Social Security Research).