With the Company Slogan to "Transform the future of society by changing one person's tomorrow", the TRYT Group is involved in job placement and temporary staffing, specializing in the medical and welfare fields and the construction fields. We operate nationwide in two main business areas: medical and welfare, which provides placement and temporary staffing services mainly in caregiving, nursing, childcare, and construction, which we have operated since ourfounding. As society faces the challenges of super-aging, by promoting DX or utilizing AI, TRYT Group strives to create new business and provide new services in order to solve social issues arising in the essential industry including medical and welfare, and construction fields.
Medical and welfare
Job placement/
temporary staffing business
In the medical and welfare fields, there are nurses, childcare workers, care managers and caregivers, physical therapists, occupational therapists, speech therapists, nutritionists, dentists, dental hygienists, clinical laboratory technicians, clinical engineering technicians, medical radiology technicians, and many other professionals. The TRYT Group has approximately 1,500 career advisors nationwide who provide information for a wide range of professionals in the medical and welfare fields and provide human resource services tailored to regional characteristics and the needs of individual facilities.
Since each career advisor provides dedicated fine-tuned support for both employers and job seekers, early and optimal matching is possible.
Direct recruiting
The TRYT Group offers a direct recruiting service that connects workers seeking jobs in the medical and welfare fields with corporations seeking workers. As companies' recruiting methods are diversifying, there is a growing need for recruitment using their own unique methods. Requests from job seekers that they want to seek jobs based on their own career plans at their own pace are also increasing.
Our Direct Recruiting service provides an information platform for direct communication between companies and job seekers. The professional organization in the TRYT Group provides full support to resolve any concerns or problems that companies and job seekers may have in their job search or recruiting activities. We will contribute to the recruiting activities of medical and welfare facilities by developing services tailored to the activity styles of employers (companies) and job seekers.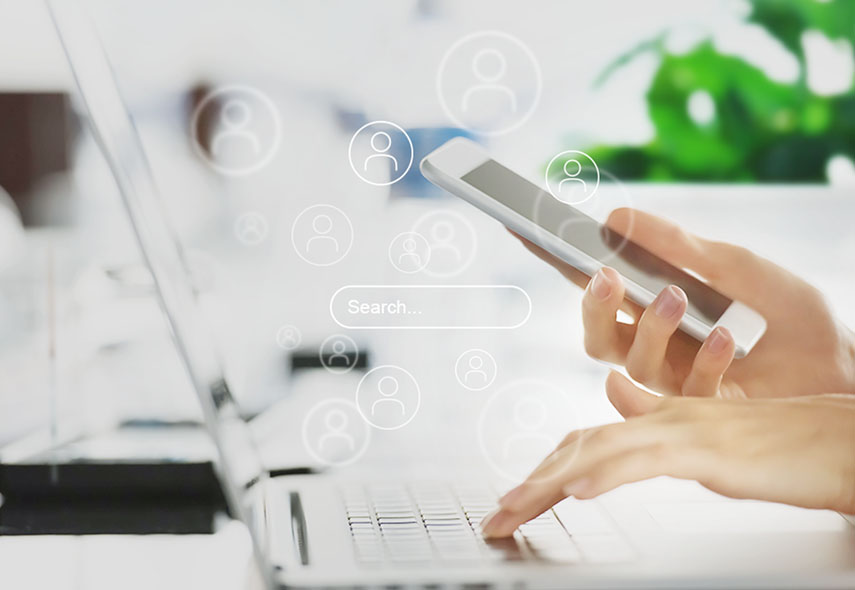 ICT Solution
The TRYT Group provides the following three solutions to solve various social issues faced by facilities in the healthcare field. This business will also contribute to the government's re-skilling (relearning) programs and promote the use of IT in the medical and welfare fields.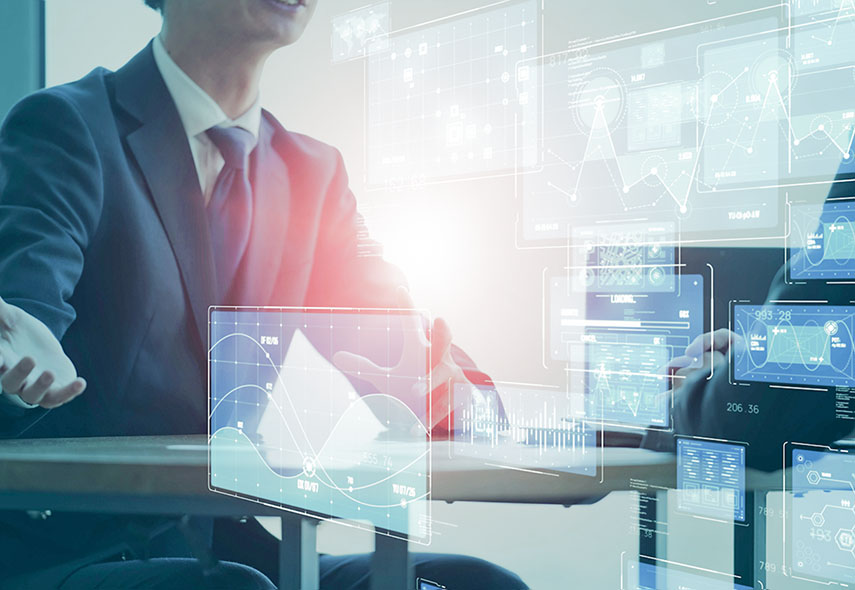 ICT introduction proposalWe listen to medical and welfare facilities to identify their management and workforce issues and propose technologies to solve those issues.
Healthcare IT temporary staffingWe provide IT training opportunities to healcare professionals including nurses, caregivers, and other healthcare workers with on-the-job experience and dispatch them to healthcare tech companies to help them develop systems with a more hands-on feel.
IT temporary staffingWe dispatch engineers and other IT personnel necessary for IT utilization, helping to improve productivity and efficiency.
Construction
Job placement/temporary staffing business
We provide temporary staffing and job placement services for construction management engineers (site supervisors) at construction sites across the country, mainly for Japan's leading super and major general contractors. The TRYT Group has many experienced engineers as well as young workers specialized in construction management, civil engineering management, facility construction management, electrical construction management, plant construction management, and CAD operation.
We provide services in all 47 prefectures without regional disparities, and our dedicated consultants in each area are able to quickly introduce workers who match the client's needs. By providing a wide range of staffing and placement services, we contribute to solving the problem of the shortage of essential workers who support the construction, the Japan's infrastructure.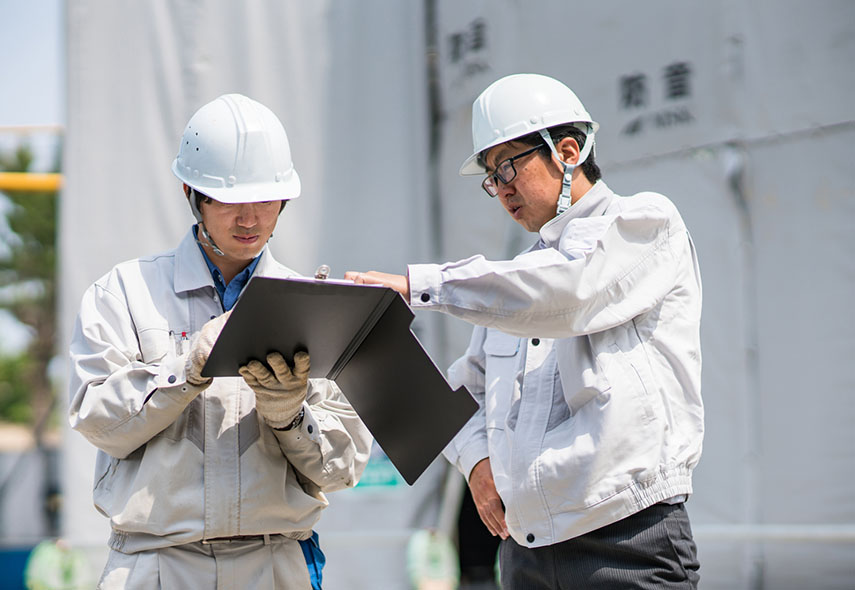 Our New Initiatives
Supporting the medical and welfare with ICT solution
The TRYT Group works to support the improvement of operations in the medical and welfare fields through IT and the promotion of DX. For example, we analyze issues in caregiving facilities for introducing robots in the caregiving field and provide educational programs for improving operations to create a comfortable working environment.
Through these businesses, we are comitted to helping medical and welfare profesionals reduce workloard and improve their work efficiency.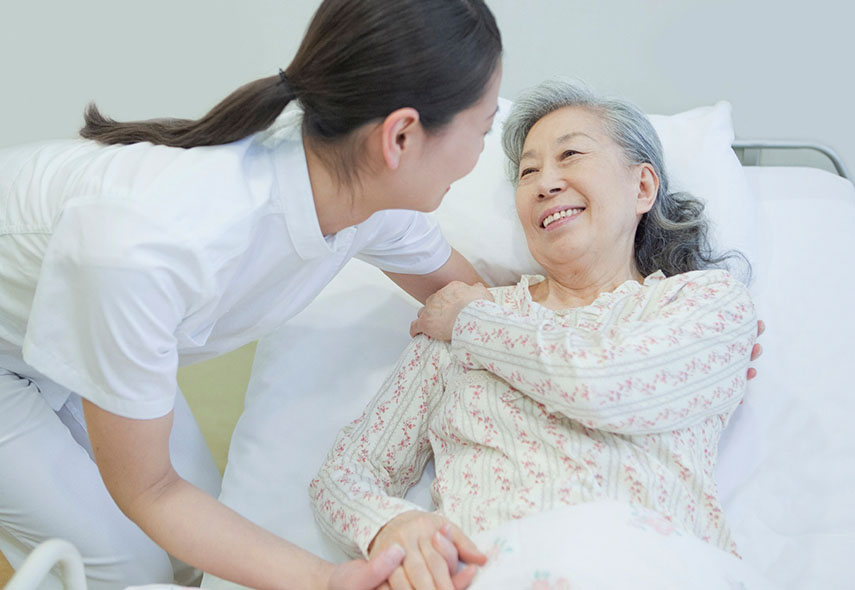 COLUMN Collaboration with academia for achieving DX
As a significant step toward resolving issues in the medical and welfare fields, the TRYT Group works with the Kyushu Institute of Technology and other specialized institutions to collect and analyze data on the behavior of medical and welfare workers, which has so far been difficult to collect. The collected data can be used not only to improve workers' job satisfaction and solve any problems they may have but also to support the care records necessary for claiming medical service fees. In order to improve work styles, it is essential to properly analyze the current issues first and then formulate an action plan to address them. The TRYT Group will continue to provide support for improving productivity and retention rates in the medical and welfare fields.