Everything starts from you. You can change your scenery by taking on a challenge-Episode 2
2023.08.18
Co-Creation
Through the promotion of diversity and inclusion, the TRYT Group works to support each and every employee so that they can pursue their own careers. As part of the efforts of the Office for Promoting Women's Active Career Engagement, TRYT and HAB&Co., which is an HR tech company from Oita under the TRYT Group, have supported the activities of Oita Starring Woman, a project to promote the creation of female entrepreneurs in Oita Prefecture. From this relationship, we interviewed two female entrepreneurs who are active locally. The second guest is Ms. Riho Miura, who works as a sole proprietor while also working for a company and has established a business to revitalize the region through entertainment tourism, which combines technology, entertainment and tourism. Here are some tips on how to give shape to your thoughts for career development.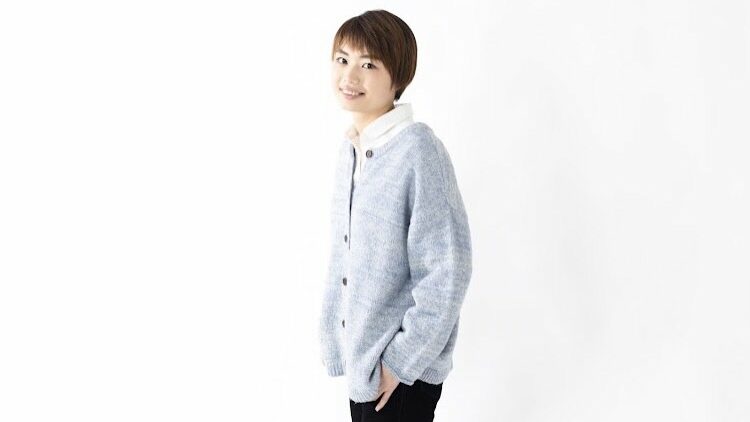 ーProfile
Riho Miura
Graduated from the Department of Enterprise and Social Innovation, Faculty of Economics at Oita University.
While in high school, she was engaged in joint product development with a company and crowdfunded to support education in developing countries. After running a food truck during her university years, she opened the restaurant "Mahouno Ouchi" and is currently working on a project to promote interaction between companies and students.
---
Human connections enhance possibilities.
―Ms. Miura, please tell us about your ongoing activities.
I am currently working on a project called "Silta." This is an activity to connect students who want to try something with companies that want to incorporate young people's ideas. The project name was coined from a combination of Japanese words meaning "knowing" and "many experiences."
―What inspired you to start the initiative to connect students with companies?
I became interested in becoming a bridge between companies and students because of the COVID-19 pandemic, which has led to an extreme lack of human interaction. The pandemic began just as I was advancing to my sophomore year of university, and I was unable to attend classes or see my friends. I thought that, in an environment where human connections have decreased, a place where students can find new challenges and meet new people could give them a boost. The project also serves as a solution to the problem of labor shortages in local areas. In Japan today, more and more students are moving to Tokyo to find jobs, causing a population outflow from local areas to urban centers. Oita Prefecture is no exception. I hope to help prevent the outflow of students and promote the revitalization of Oita Prefecture by conveying the attractiveness of local SMEs through Silta's programs.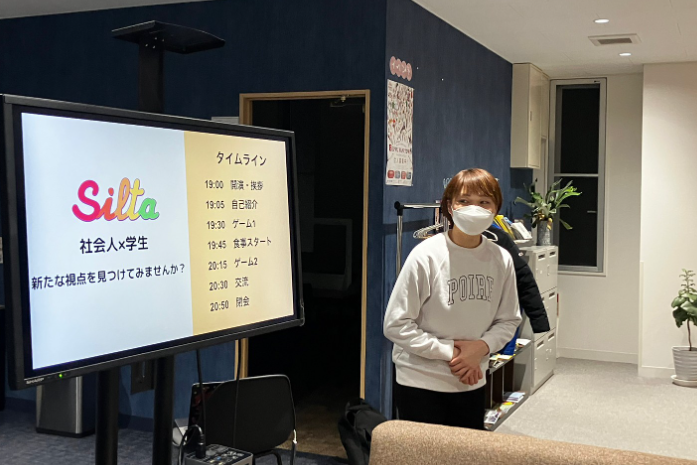 ―So human connections are at the core.
Through various experiences and relationships with many people in my high school and university years, I have come to realize the importance of human connections. Among other things, as part of a project called "job shadowing," in which high school students experience a day at a company, I worked with a coffee-related company to develop products. That was the beginning. My plan was to make a pen case out of coffee bean jute bags. It was highly rated for its originality and ease of use and was commercialized. Using social media, I researched reasonable prices and sold the products, using the profits to support education in developing countries. After that, I solicited opinions from various people and provided ongoing support to developing countries through crowdfunding. I learned that, by accepting the opinions of many people, I could produce positive results and things that I could not have come up with on my own, and I came to strongly appreciate the importance of human connections.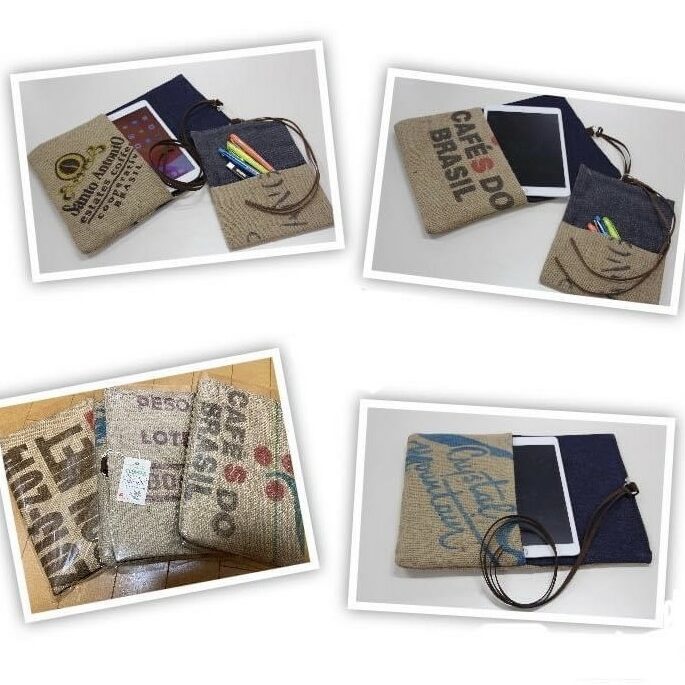 ―What activities were you involved in during your university life after that?
After entering the university, I was able to better apply my previous experience of working with many people to my activities. As more and more restaurants were forced to suspend operations due to the impact of COVID-19, I started a food truck business based on the needs and opinions of students. After graduation, I started to run the restaurant "Mahouno Ouchi" as the owner. We mainly sell "croffles," a pastry that combines croissants and waffles, while utilizing social media. While everything was new to me, I was able to renovate and set up the store thanks to the support of the people I have come to know. In the same way that I was able to challenge myself to do what I wanted to do through my connections with people, I wanted to give many people an opportunity to challenge themselves, which led me to create my current project.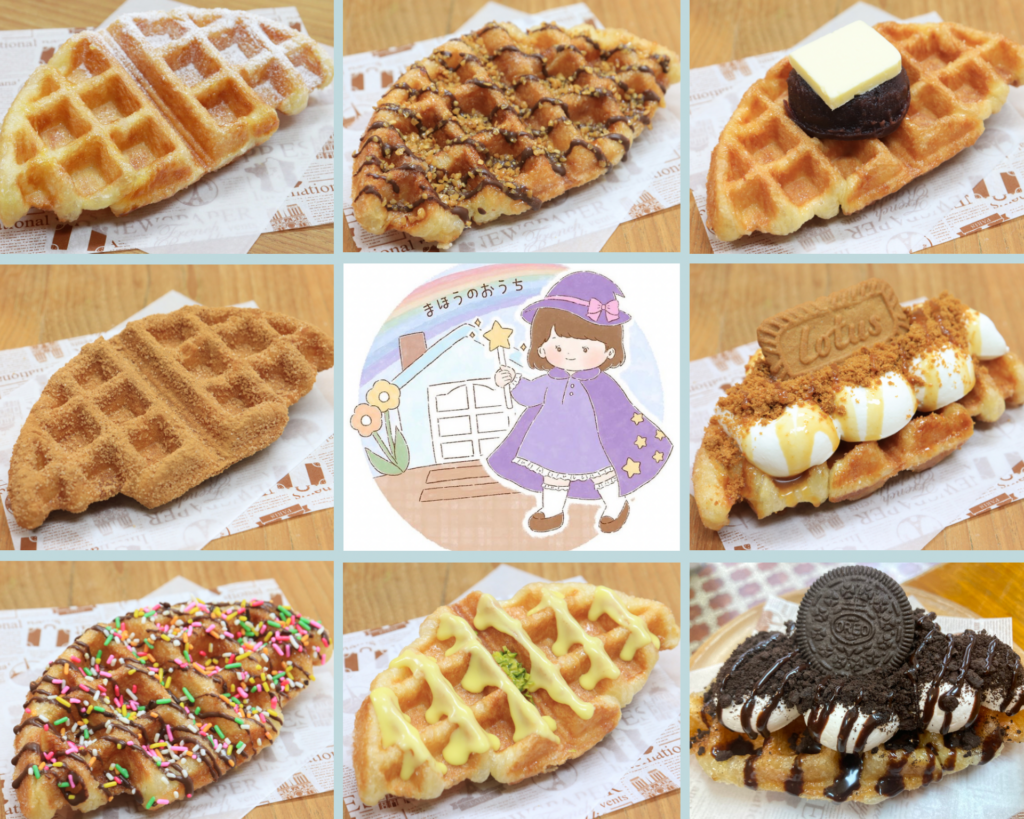 ―What difficulties did you encounter during the challenge and how did you overcome them?
I had a lot of trouble getting things going. There were times when I felt like giving up because I received insulting remarks that trivialized students, and there was an environment where it was difficult for women to have their opinions heard. But with the support of those encouraging me, I have been able to do my best with the feeling that I want to give back to those around me the next time. I try to keep in mind the following when taking on challenges: "Give my ideas potential," "Take action first," "Everything is a good experience, not a failure," and "Never forget to thank the people around me for their cooperation."
I was able to start the restaurant business with a positive attitude, thinking that "I would rather try than hesitate and regret." There are many things that cannot be realized alone, but they are made possible by the support of others. Any little thing can be an opportunity for a new path, so I will continue to challenge myself to expand my own possibilities through human connections while never forgetting to be grateful.